GET TO KNOW OUR WINE MAKERS
INTRODUCTION
As a result of our team origins, we have established a close relationship with wineries that currently supply our products. With producers of the wines that we distribute from - we have been friends and companions for different wine events where we got to know each other better. Admirable part of their success is their devotion for producing wines that not only are excellent in taste but also their contribution for creating only organic and BIO products. The wine selection offered is always spectacular and comes from heart... with no exceptions.
MÁTYÁS FAMILY-BASED WINERY
Though our first bottles were produced in 2005, our history of winemaking started ages before that. Just like every family in our village, ours also had a small vineyard with a tiny cellar, where we were able to make just enough wine to satisfy our own needs. This tiny vineyard and cellar were our legacy, just like our passion and commitment to wines.
Our story, as a winery, started in 2003, when we decided to turn our heritage into an estate. It took us six years to develop the property into what it is today: a 12-hectare vineyard and a new cellar.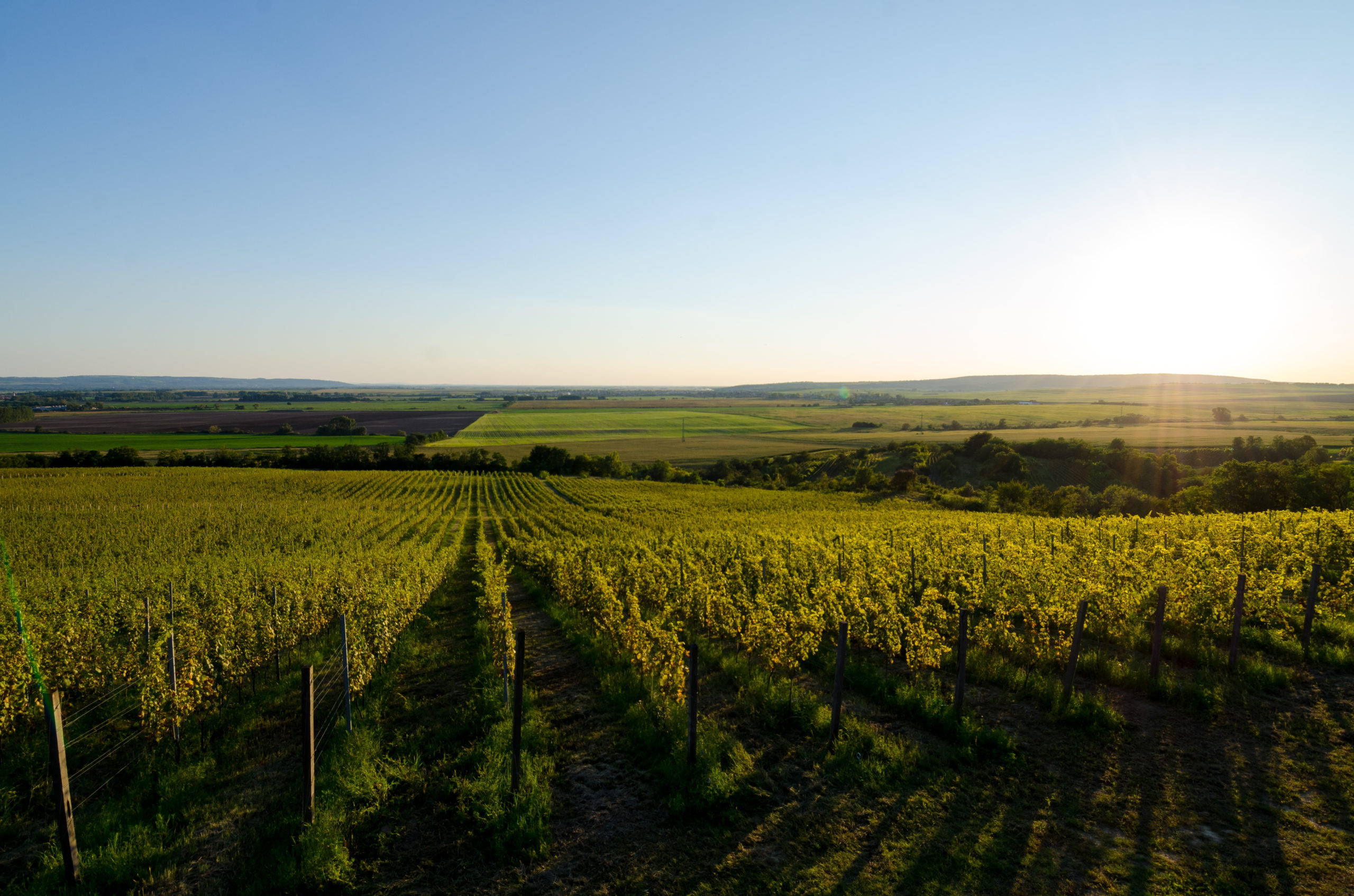 Our philosophy in the vineyards is 'turning back to nature'. We want to cooperate with it, not to exploit its resources, to cultivate sustainably as well as to restore and maintain the highly valuable biodiversity. We cultivate our vineyards in an organic way all the way from planting, and we have been a certified organic farm since 2013. Our aim is to become biodynamic and thus reach the highest-level of cooperation and harmony with the nature and our universe. We have already been performing tasks in line with Moon phases and the constellations in many fields.
Our work is guided by two important principles: tradition and nature. Our road is paved with these philosophies, which also show us the way while working in the cellar. What does this mean in practice? As part of the traditional winemaking method, our wines are aged in oak barrels, and spend there the longest time possible.
We do not interfere in fermentation and aging: we are just observers of these processes. It means that yeasts, enzymes, and other additives have been banned from our cellar for a very long time, and we also gave up the filtration and clarification. We assist aging only by keeping the wine on hard lees until bottling. The only intervention we do is the adding of a minimum amount of sulphites just before bottling, but we keep their level as low as possible.
- Mátyás
KASNYIK FAMILY
Our family winery is based in the hottest and most sunny part of South-Slovakian wine region in a village called, Strekov. We are a family-owned winery, producing 30 000 bottles per year with very traditional methods trying to eliminate anything beside the grape, creating natural wines. We focus on reduction of sulphite level in our wine and having all our wine fermented and aged in barrels. This brings life and complexity to our wines which makes them unique and unforgettable.
Our traditional wines are based on a natural viticulture and traditional, authentic wine production. Our vineyards cover six hectares, which we run with the help of our family, following our long traditions searching for real values. We prefer for our vineyards to be sustainable and environmentally friendly viticulture. To preserve the natural gift from our vineyards we keep a strict yield reduction and avoiding the use of chemicals. Both spontaneous fermentation and aging happens in oak barrels to bring natural harmony and joy as a sign of the grape type, terroir, and the winery.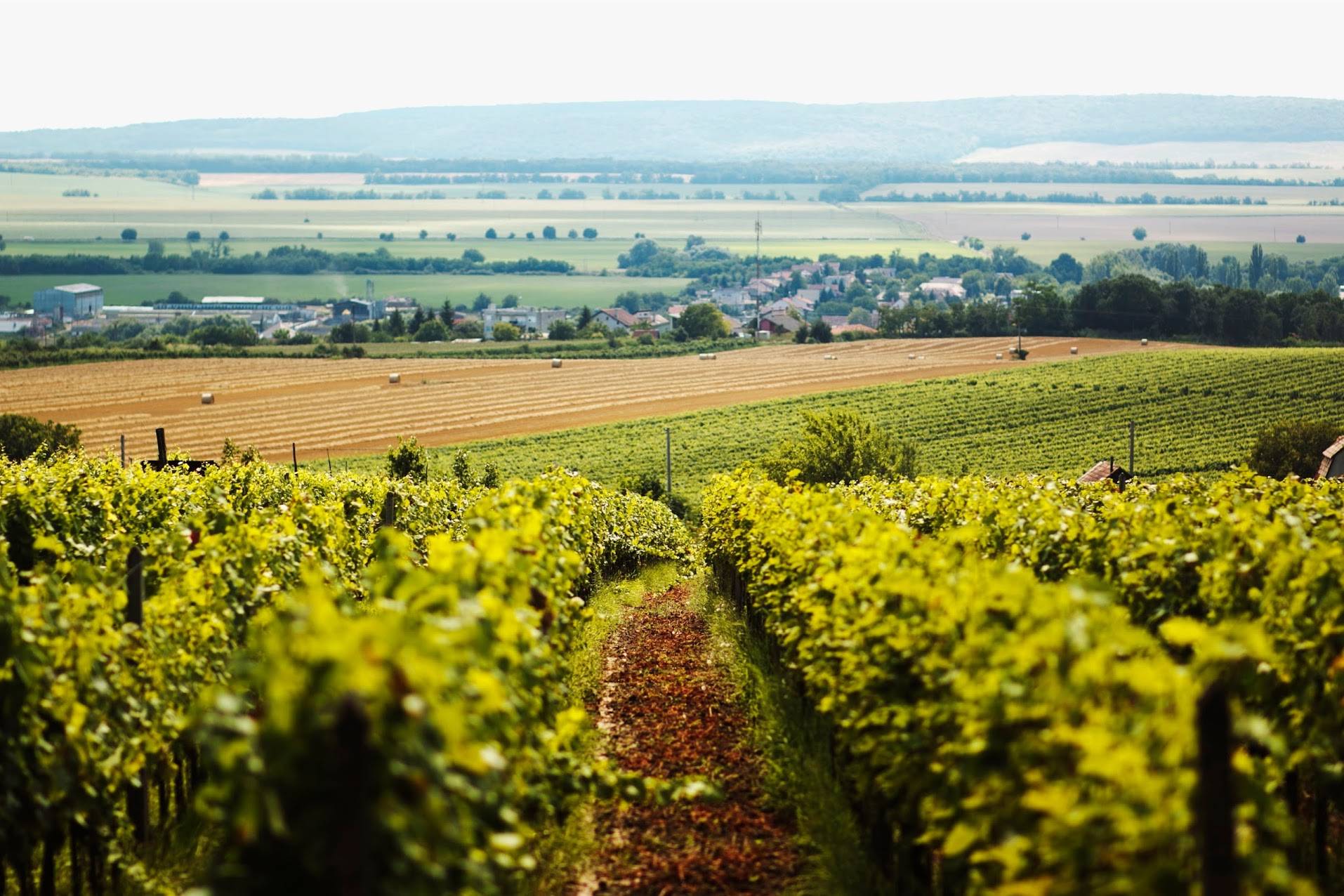 We are very fortunate that we have a very good soil with full of minerals and clay which is accompanied with good microclimate. In our cellar we just need to preserve this gift and transform it to joyful quality wine.
We age our wines (both white and red) in 225, 300 and 500 litter Hungarian wooden barrels till they reach maturity, which varies from 7- 18 months.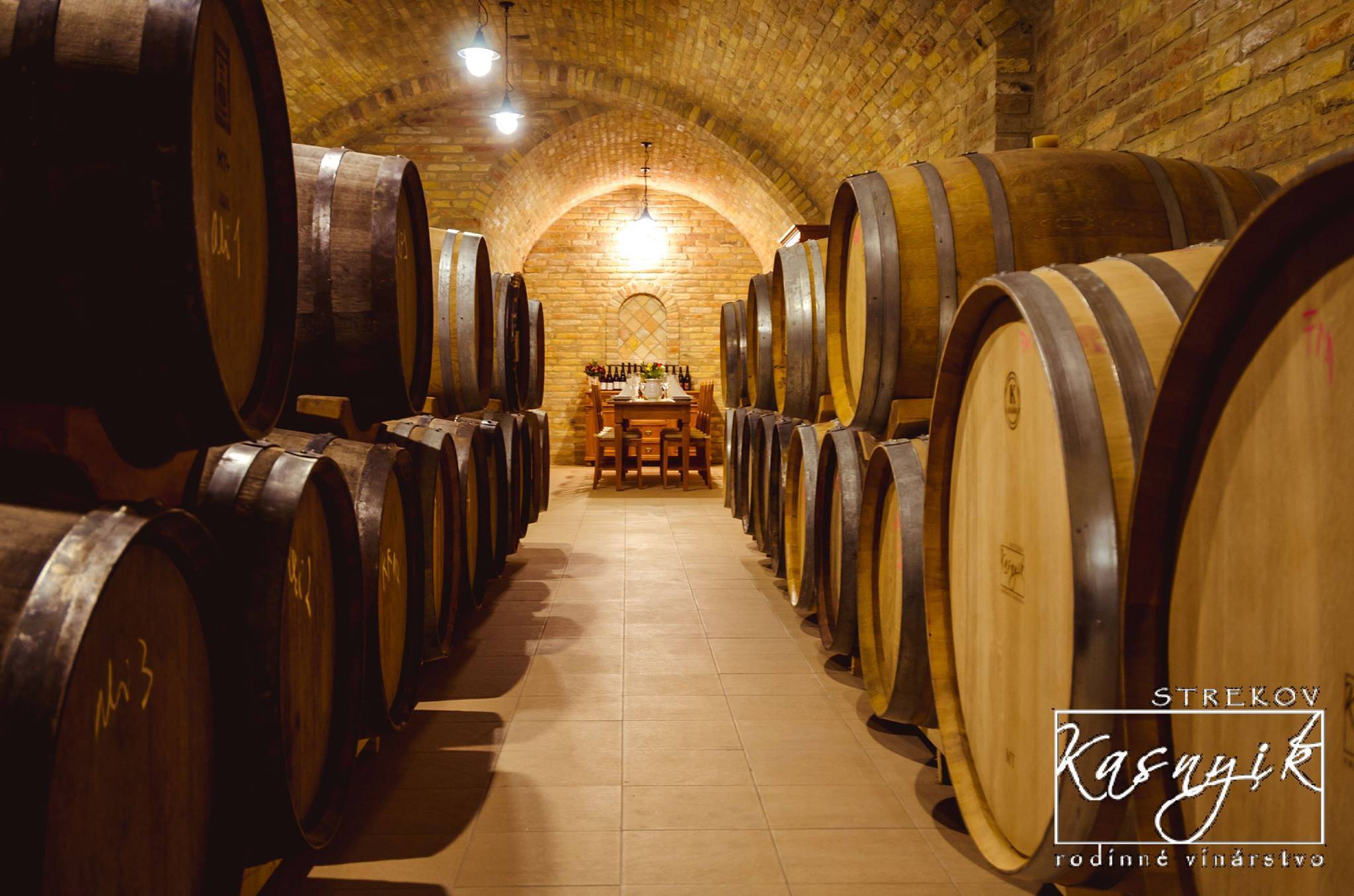 We aim to minimalize the intervention during our wine making processes
our wines are fermented and aged in wooden barrels without addition of any kind of chemicals (artificial yeasts, enzyme)

our wines are often fermented with whole berries or kept on skin (orange wine) and are kept for aging on lees for months
Every vintage we are learning and developing our knowledge on natural wines. We have several years of experience with no sulphite added wine (NSA) and orange wine. We are even experimenting with adding the grapes berries to the juice in the barrels, so fermentation happens within the berry, and it remains with the juice for the whole aging phase.
- Kasnyik
STREKOV 1075 WINERY
Our company name contains the date of the first written notation of the village of Strekov. This is a symbolic expression of our loyalty to tradition, nature and values ​​in grape growing and Strekov's wine making. We cultivate 12 hectares of our vineyards in an ecologically responsible manner. 5 ha of the vineyards are planted on wooden poles. Indigenous grape varietals, e.g. Rizling vlašský, Veltlínske zelené, Modrý Portugal, Frankovka modrá and Svätovavrinecké are preferred in our vineyards. All the work in our vineyards is done by hand. In the cellar, the wines ferment spontaneously in barrels and open vats without any intervention. Returning back to the ancient methods of wine production, we macerate the wine on the skins (i.e., orange wine), under the "voile", and bottle the wine with sediment without the use of sulphur. Long maturation of the sediment without the use of sulphur guarantees a strong terroir character of our wines. HEION, PORTA and NIGORI wines subtly express their archaic, refreshing touch in today's "noisy" of modern world.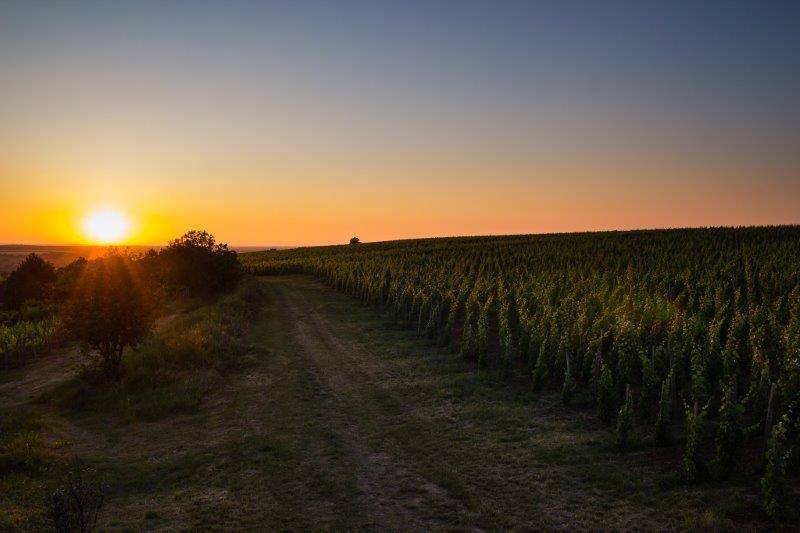 Soil:
Our vineyards are located on the terraces of Pohronska pahorkatina. Ponds and marshland in the vicinity create a unique microclimate. The top layer of soil consists of clay-loam which lays above the marine sediments, sandstone, and limestone veins. Deeper soil layers consist of yellow and blue-gray clay.