THE HISTORY OF SLOVAK VITICULTURE
Introduction
Winemaking In Slovakia has a history that goes back centuries. Many people living here throughout our history were of different nationalities and have left their mark as it developed. Both periods of expansion and decline have been experienced. In this article you can find out some information about each milestone.
Roman Empire
We know for sure that winegrowing in our territory began not later than during the reign of Marcus Aurelius Probus in the 3rd century A.D. Some resources move the beginning of winegrowing some centuries ago, but these opinions haven't been reliably proven yet.
Medieval Era
After the fall of the Roman Empire winegrowing and winemaking was supported by clergy. Initially it was for liturgical reasons, later on wine expanded its popularity even among other socio-economic classes and became an important trade article.
History of winegrowing and winemaking was at any point in history closely related to political situations, wars and invasions of Tatars and later of Turks. Vineyards have been constantly destroyed and subsequently renewed.
Consequently, in 14th and 15th century we can find lots of references about winegrowing in Slovakia. E.g. in 1413 a so called ,,Wine Mayor,, existed in Bratislava and the city was awarded special wine trade status in year 1497.
19th/20th Century
In the middle of the 19th century multiple grape varieties were grown in the territory of today's Slovakia and the area of ​​vineyards were reaching approximately 50,000 Ha in size.
Just like whole Europe at that time, also Slovakian Vineyards were highly affected by contamination called phylloxera - resulting in the change of varietal composition.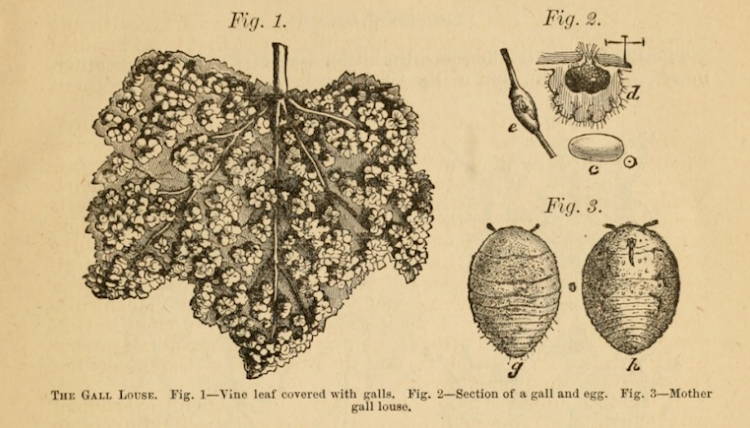 Some varieties were pushed aside - like Bouvier and Cabianská perla – but are grown up until today in the Lesser Carpathian region, but on a limited scale.
Other varieties completely disappeared - Slankamenka, Medovec, Červenospišiak, Bratislavské biele.
From a historical point of view, Lesser Carpathian wines belonged to the most respected wines in the whole Austro-Hungarian Empire. The biggest wine merchants came from this region and in 1825 the first factory making sparkling wines outside France territory was founded in Bratislava. Main supplier of wines for Austrian army, Mr. Waltz, built the largest barrel of that time in Middle Europe with the volume of 114,000 liters – in Slovak city Trnava.
Mr. Palugyay, another merchant, was on the other hand selling wines under the brand Chateau Palugyay worldwide and his sparkling and still wines were supposedly presented also on Titanic.
1948 – 1989 / Era of Socialism
Unfortunately, after the Second World War communists nationalized vineyards and that has
had a negative impact on Slovak viticulture up to this day.
From hillsides vineyards have also spread out to fertile plains and the only key factor in selection of varieties was harvesting efficiency per hectare. The goal was not to make good wine but make a large amount of it.
That's why vineyards in all regions of former Czechoslovakia expanded growth of varieties such as Welschriesling or Müller Thurgau - from which flat and uniform wines, typical for socialist mass production were made.
Nowadays Slovakia
After the revolution in 1989 part of vineyards returned back to original owners which brought individuality to the market - and that resulted in the long-lasting process of restructuring of vineyards in order to place focus on varieties providing quality.
Today you can find varieties like Chardonnay, Pinot blanc, Pinot gris, Sauvignon blanc, Traminer, Grüner Veltliner, Riesling but also Welschriesling - which unlike its home, fertile lowland region of Veneta - provide attractive, fresh and fruity tasting wines with lifetime of approximately two years.
As for new bred white varieties the best grown one is ,,Devín,, which provides pleasantly spicy wines. Among blue varieties the best grown are Blue Frankish, Saint Laurent, Blue Portugal. Alibernet but also Cabernet Sauvignon used mainly for making Rosé wines. Very well grown blue variety is ,,Dunaj,, or only recently approved newly bred varieties of Cabernet type.
Specific position belongs to the Cabernet Sauvignon variety. Only a few years ago it was very difficult to make wine of this variety, which could compete against other wines. With better agronomical practices and partially possibly thanks to global warming, grape ripeness of this variety has significantly improved but what is more important, our winemakers started to make Rosé wines of Cabernet Sauvignon with unforgettable character that without exaggerating belong to one of the best in the world.